By Erin Frank
December is a holiday-filled month. A classic winter wedding taking place in December can easily turn into a tightrope walk for many brides: How do you embrace the season and your favorite holiday without looking like your wedding is one big Christmas celebration? Cancel Santa's invitation — we've got a few tips on how to pull it off, plus just a few pictures from a couple who got it right! Adding just a touch of Christmas to your big day will put your guests in a festive holiday mood without guests wondering when the gift exchange starts.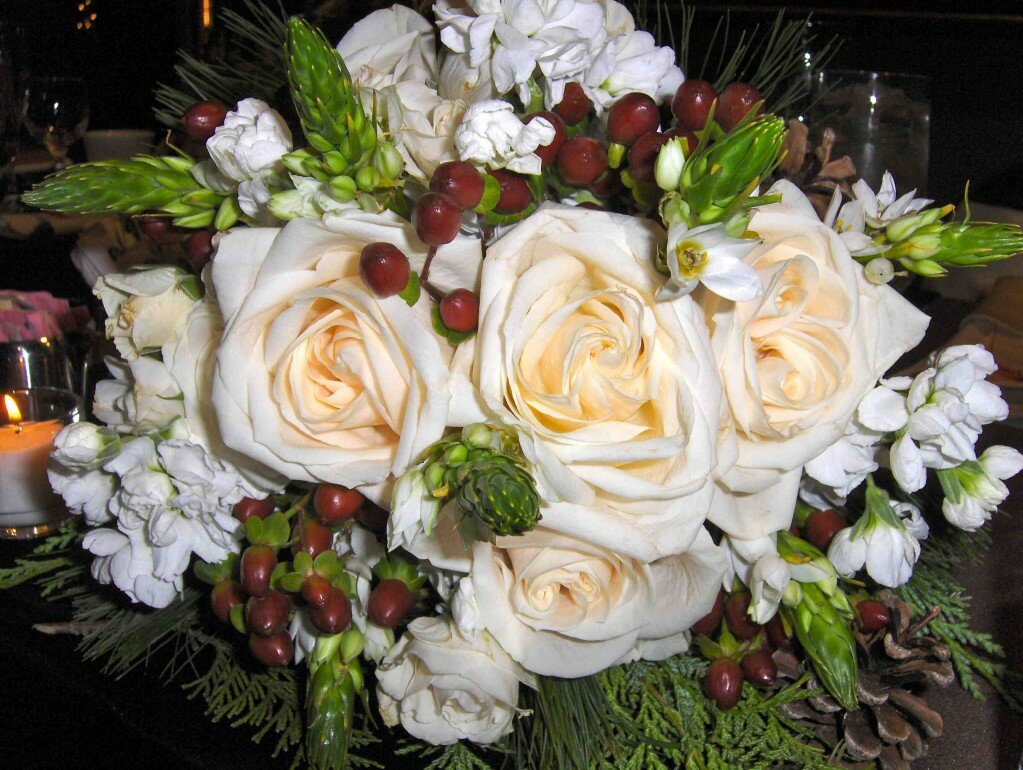 Tips for Making Spirits Bright on Your Wedding Day:
Don't shy away from Christmas' iconic red and green. It's all about how you use them! Choose one as your primary and use the other as an accent only. An even division of the colors can quickly border on Christmas overkill. Our bride put the emphasis on red, and chose a deep, subdued tone, rather than Santa's jolly bright red.
Use the greenery of the season. Sprays of pine needles, pine cones, holly, mistletoe and branches can accent red hypericum berries, amaryllis blossoms, white roses and more in your floral arrangements.
Keep your bridesmaids warm. Faux-fur wraps make great gifts for bridesmaids and result in elegant photos. Consider chocolate brown wraps for your bridesmaids and a snowy white one for yourself.
Serve up some seasonal flavor! Our bride and groom plated up prime rib with a sprig of rosemary. Favors were individually-packaged squares of peppermint bark—dark and white chocolate with crushed peppermint.
Save any holiday music for the dinner hour. Dinner is the appropriate time for a few of your favorite holiday tunes if you're eager to include them. Keep the tempo slow and find the orchestral versions when possible. Think a violin rendition of Silent Night rather than the lyrics to Jingle Bells.
The dazzle is in the details. Think of little ways to charm or amuse your guests with a nod to the holiday. Aim for something more subtle than a giant Christmas tree. Our couple set a tiny bell at each place setting that people could ring to get the couple to kiss, creating the tinkling of silver bells instead of the clang of silverware against glasses.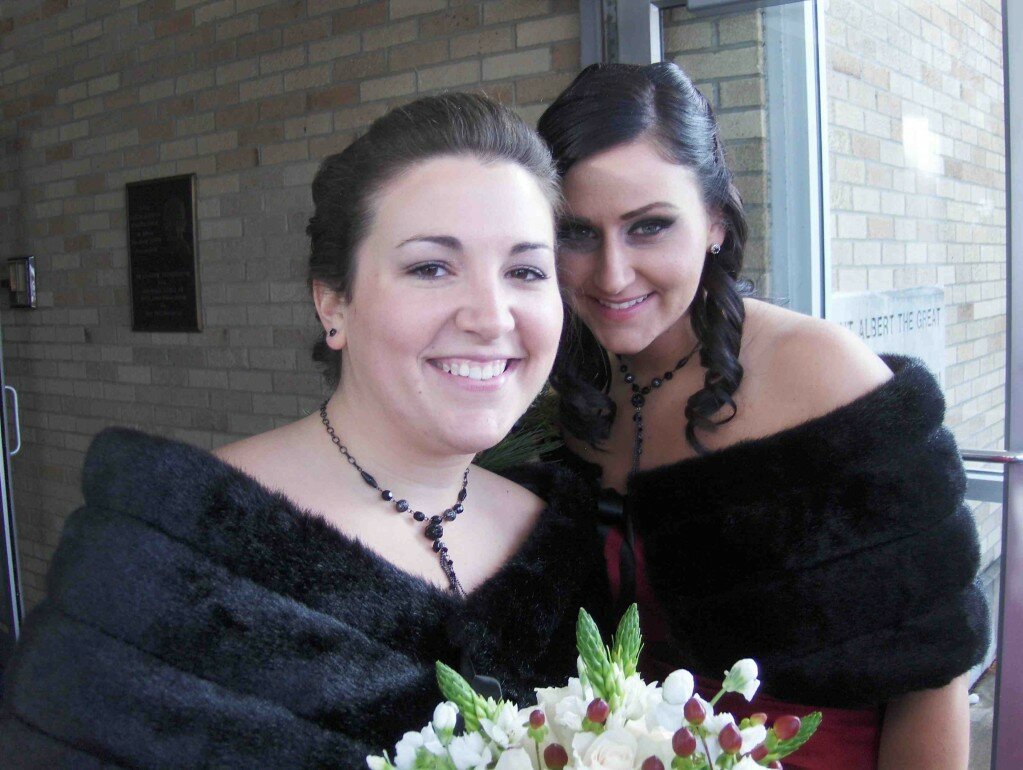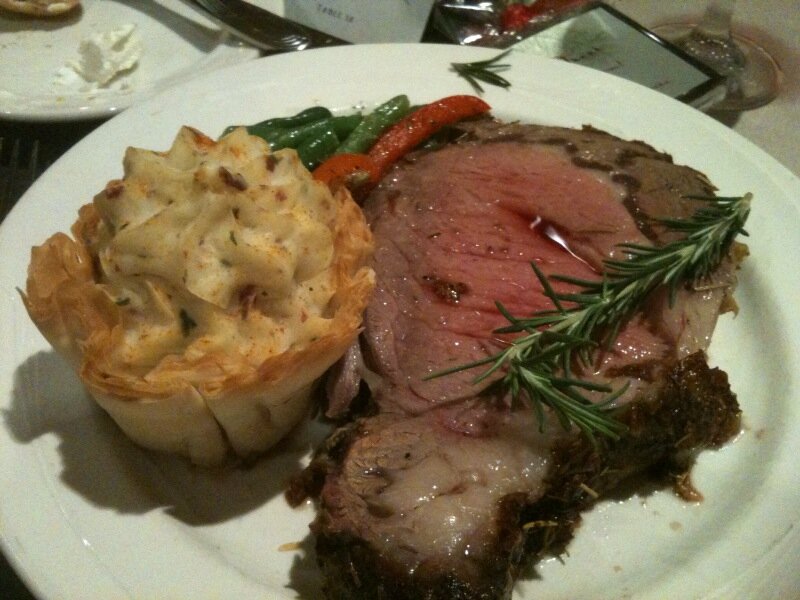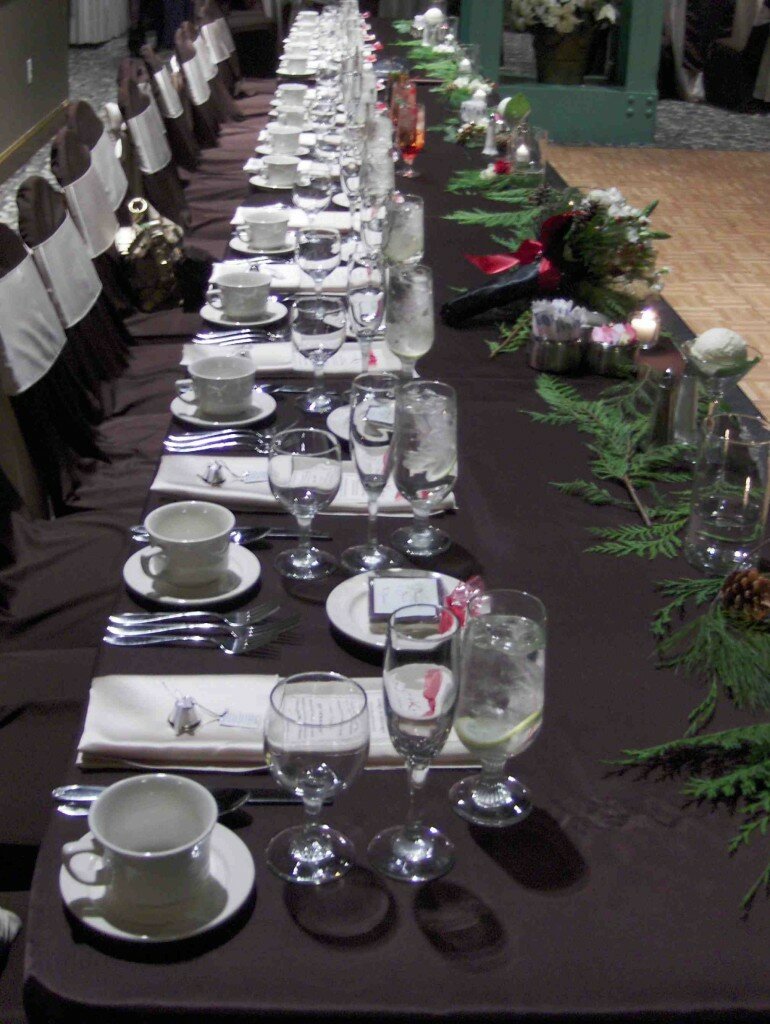 Congrats to newlyweds Brian and Jen Kasbek, and thanks for letting us have a look at a lovely understated wedding that celebrates the Christmas season!