By Erin Frank
You've finally found "the One," and as soon as you're engaged you have to set out in search of your next true love—that one store you want to register at. Of course, you can register at two, or even three stores, but guests can get overwhelmed if you try anything beyond that. But what if that perfect silverware is at one store, the dishes at another, the sheets at a third, the appliances at a fourth…and so on? And why do you have to limit yourself, when any other kind of shopping means the whole world is your oyster?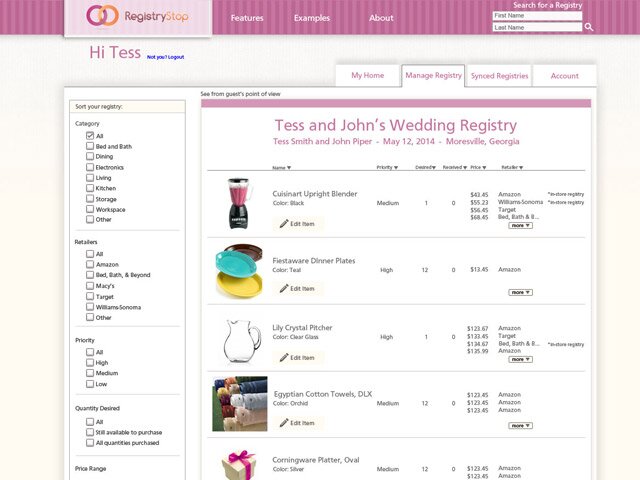 A new service called RegistryStop couldn't agree more. RegistryStop.com is a registry service that allows you to base your registry on the products—not the stores—you want. RegistryStop's CEO, Craig Kerstiens, just got married just a few weeks ago (congrats, Craig!). During the process of registering, Craig was frustrated with his limited choices. We've all been here: Craig and his fiance, wanted Riedel wine glasses. They were carried at all three of the stores they registered at, but they had to choose just one to list the glasses at in order to avoid receiving multiple sets. Craig wanted his guests to have the ability to buy the glasses at the cheapest price, regardless of the store. Very considerate in these lean times! Unfortunately that just wasn't possible.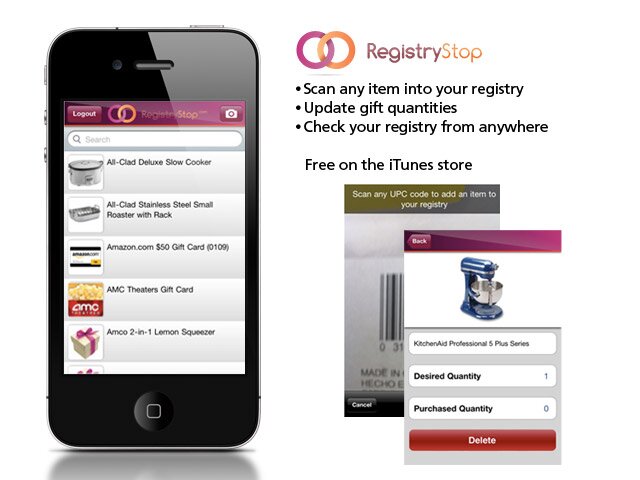 Enter RegistryStop. Craig's changed from a guy frustrated with an overly complicated wedding process to part of a team that makes registering better. Their mobile app lets you scan products from any store to your online registry, and you can add additional products via the web as well. Plus, RegistryStop helps your guests find the best prices, which means less cost for them and more gifts for you!
Right now they can merge with your existing in-store registries at Williams-Sonoma, Macy's, Target, and Pottery Barn, and they're adding more stores all the time. Find out more at www.registrystop.com.