By Erin Frank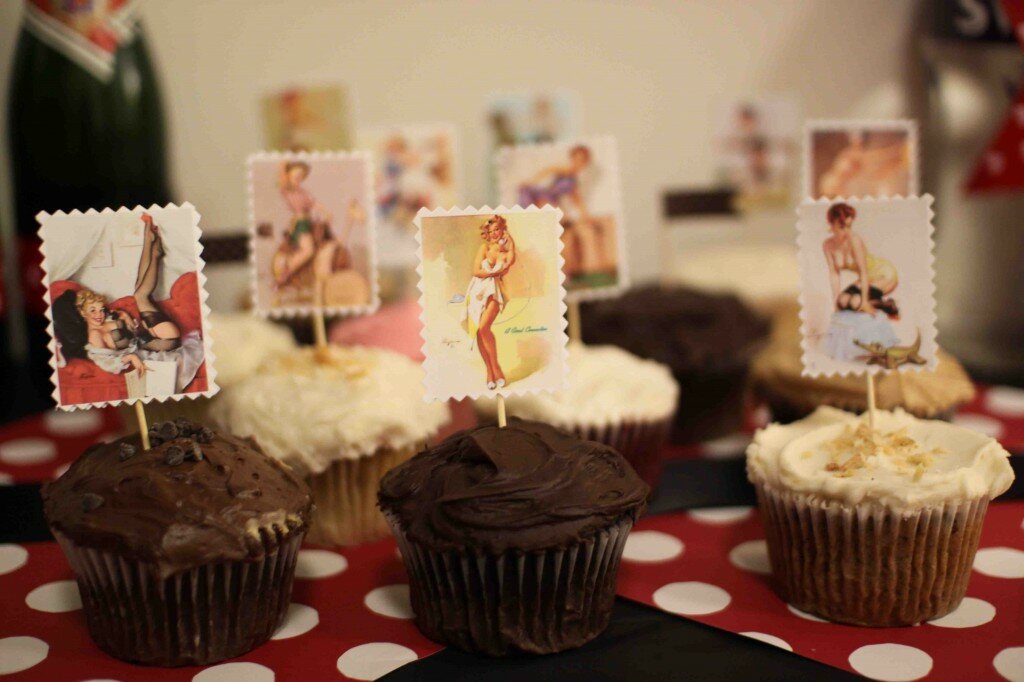 Looking for a fun, saucy idea for a bachelorette party? Try a retro pin-up theme! Recently a group of girls got together to celebrate a friend's upcoming wedding and went all out with retro, pin-up fun. From red lipstick to a signature cocktail (champagne, vodka, and cherry juice garnished with a strawberry), it was a glam and girly night. Here are a few DIY ideas for creating a successful pin-up themed party of your own.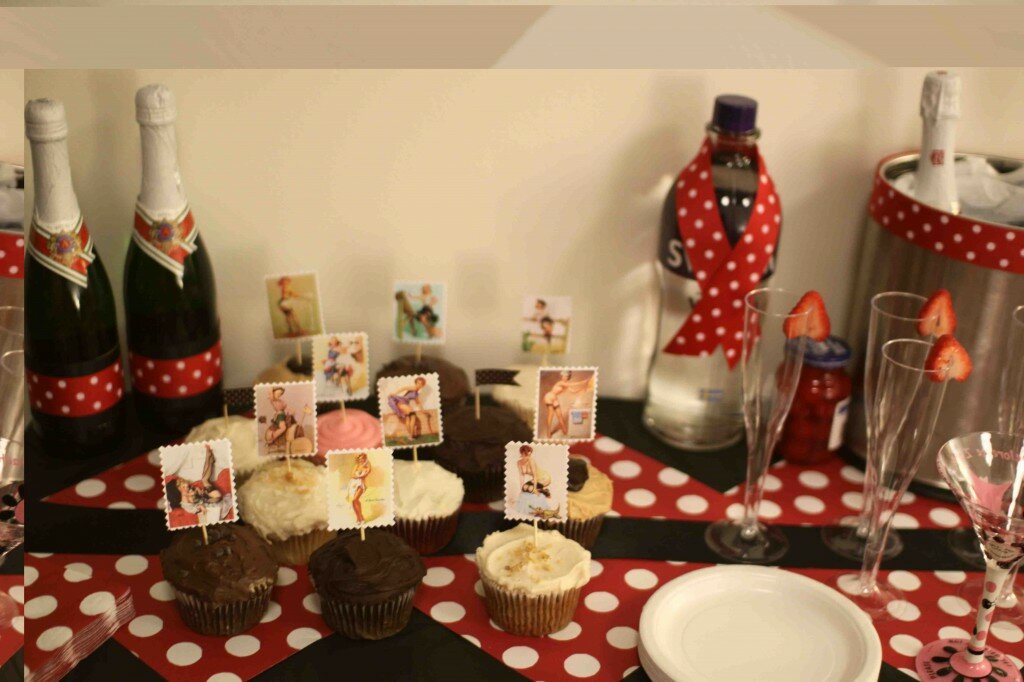 Theme
If you're doing a pin-up party let fashion be your inspiration. For this soiree, guests were encouraged to wear red, white or black. The bachelorette and bridesmaids embraced the theme with retro dresses from Trashy Diva and PinUpGirlClothing.com. Red lipstick and nail polish, liquid eyeliner, and mascara were available for guests to get all dolled up (grab a few extra lip brushes and mascara wands to keep things clean). Stockings and suspenders are encouraged.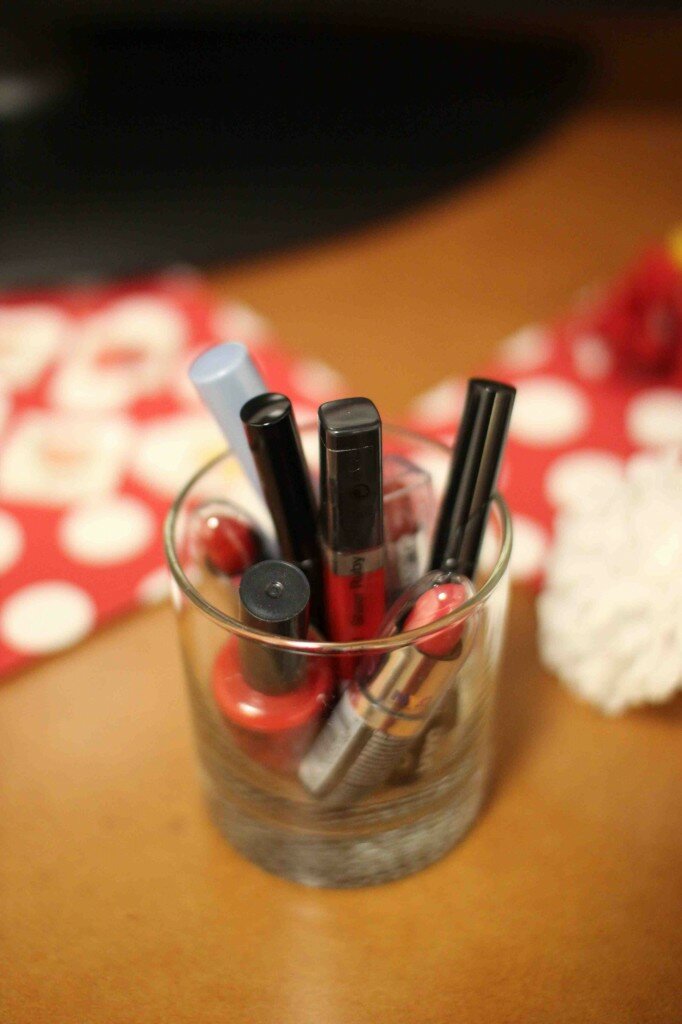 Decor
Red and white polka dots set the tone in the hotel room—you can find the napkins and paper at Paper Source. Black and red/white polka dot ribbons rounded out the theme. Ribbons are an amazing, affordable way to carry out a look. Transform bottles and containers by covering labels or adding ribbon edging. A wide ribbon can become an easy table runner. An online image search for pin-up images offered great options for printing pictures to hang on the walls and turn into cake toppers. A few of the cupcakes were topped with flags made from washi paper tape in a black and white polka dot design.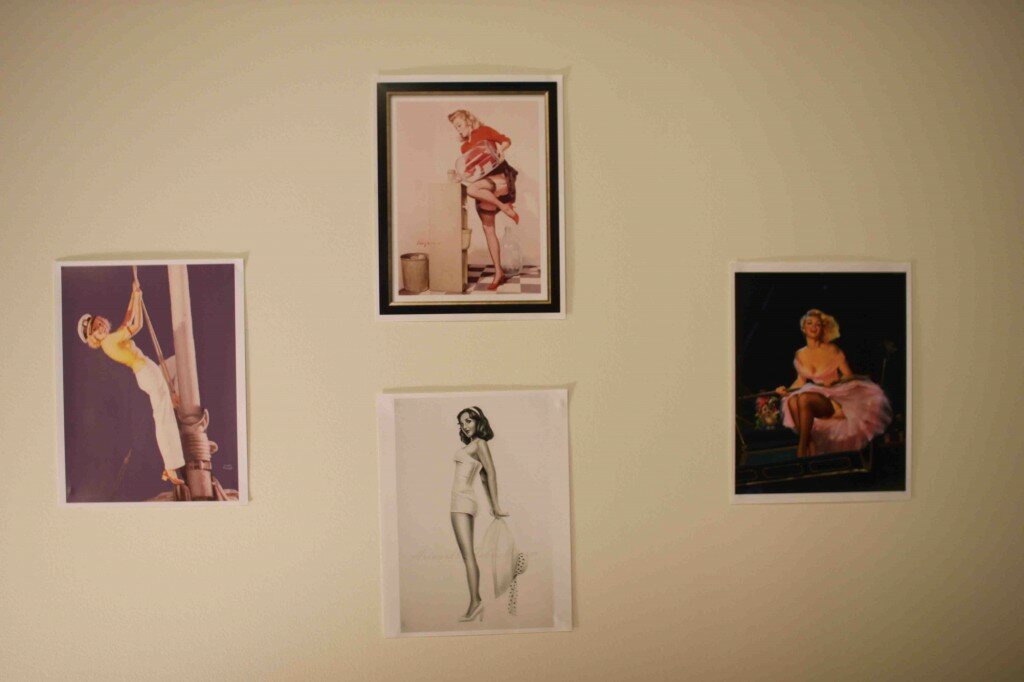 Favors
In addition to makeup, party guests were given flowers to wear in their hair (simply adhere fake flowers to barrettes in advance with a strong glue) and temporary tattoos. Tattoo styles that work include anchors, swallows, hearts, roses and stars. Providing wearable accessories for guests is a great way to unify a group without guests having to invest in a new outfit (and you'll love the photos!).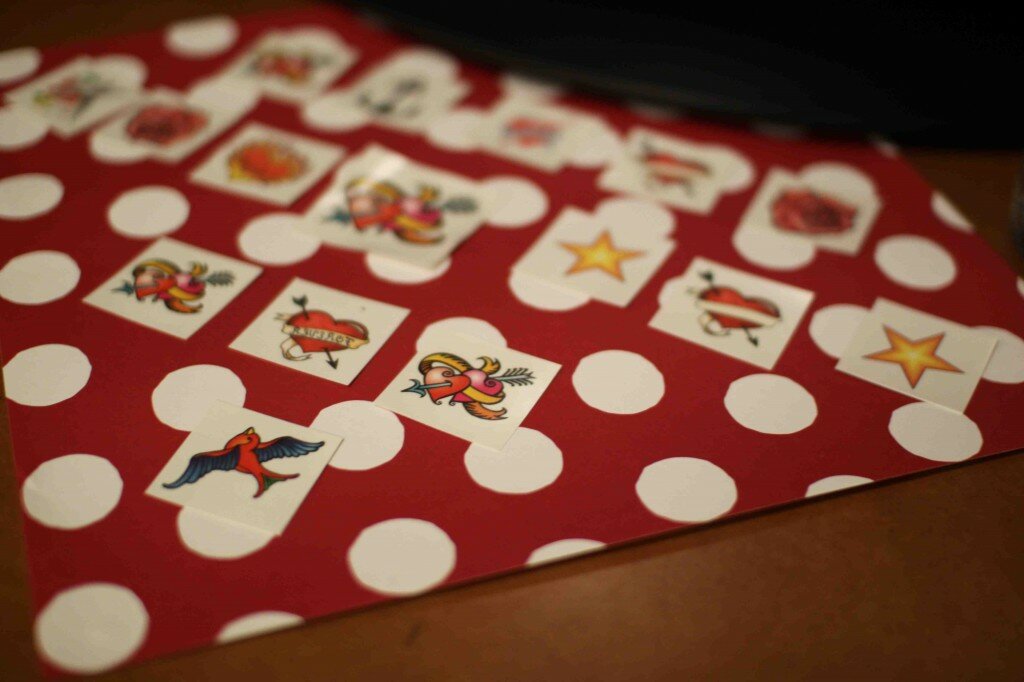 Finally, adorn the bride with a fun sash. In a nod to pin-up calendars, this one said Miss October 2nd—the bride's wedding date. What other fun pin-up party ideas do you have?