By Erin Frank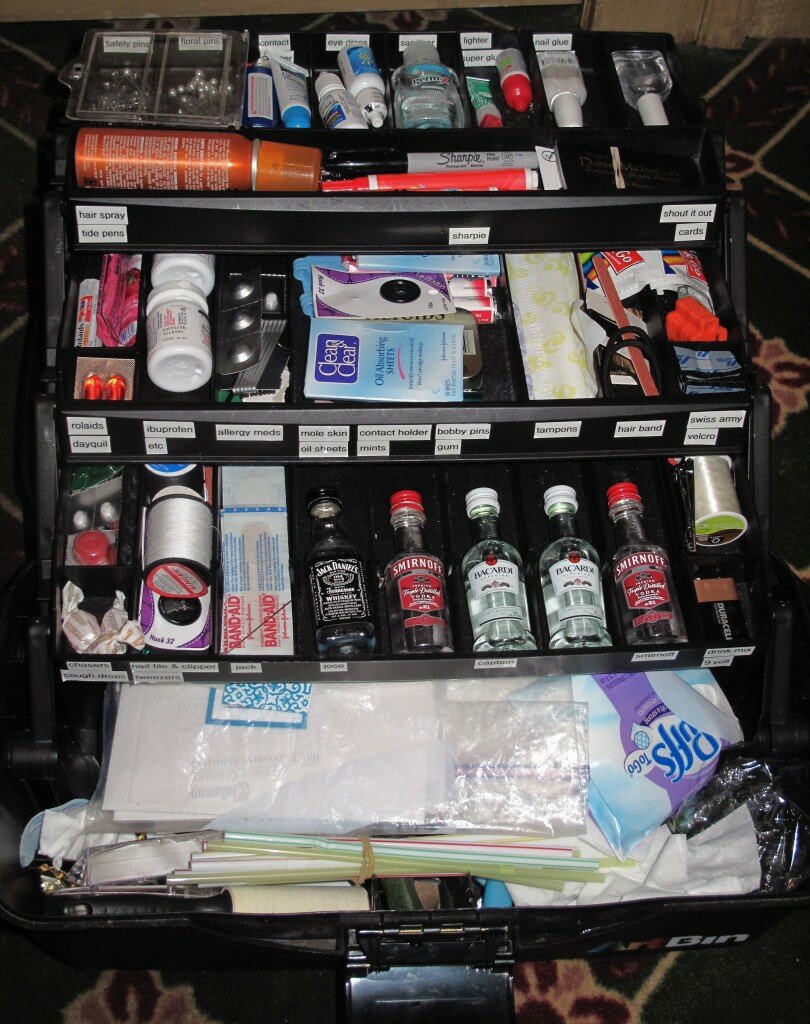 "Be prepared" may be the scout motto, but it's great advice for a bridal party as well. Maids of Honor and Mothers of the Bride (or any well prepared family member or friend) can save everyone a lot of grief by packing a well-stocked emergency kit. At a recent wedding I was blown away by the level of preparedness shown by the photographer. Check out the amazing emergency kit pictured here! Here are just a few of the items they pack for every event:
Allergy Medicine
Tide Pens and Shout Wipes
Hair Spray
Antacids
Ibuprofen/Aspirin
Contact Lens Case and Solution
Mole Skin
Hairbands / Bobby Pins
Eye Drops
Floral Pins
Safety Pins
Lighter
Nail Glue / Nail Clippers and File
Sharpie
Tweezers
And, of course, booze! Miniature bottles of alcohol can work wonders to calm an overwrought bride or groom.
Obviously, these folks are prepared for a multiple weddings per month. A tackle box full of items doesn't make much sense for your one day occasion.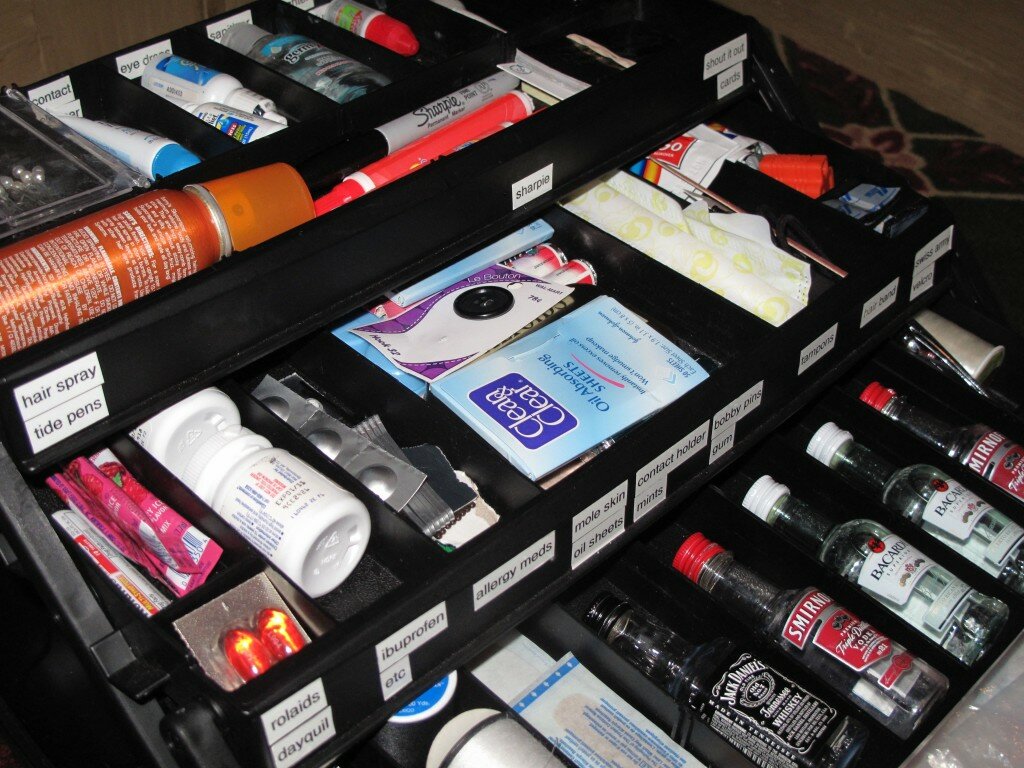 Here's what to pack for your one-time only event:
Band Aids
Safety Pins
Concealer — go one further and bring tiny pots of the bride's makeup with you
Bobby Pins
Listerine Spray
Emery Board
Hairspray
Fashion Tape
Small Folding Scissors
Aspirin
Pepto Bismol Tablets — they handle both heartburn and nausea
White Chalk — for covering up small stains on a bride's dress
Q-tips — if you or your bridesmaids will be handling your own makeup
And last, but not least, tissues for the inevitable tears of joy.
With just a little bit of planning ahead everyone will enjoy a less stressful wedding day. Be prepared—your bride will thank you!